Would you like to have the chance to win up to £2,000 as a member of our lottery? You can! By playing our lottery, you'll have the chance to win big, and your ticket cost will help us raise much-needed funds to support our patient care.

As a Weston Hospicecare lottery player, you will get:
Your own unique lottery number;
Automatic entry into our weekly draws to win £500;
Automatic entry into our quarterly super draws to win £2,000; and
The chance to buy additional tickets to the Super draw for you and your friends.
We may one day take care of someone in your village, your neighbour, your friend or even a family member. Every week your £1 will make sure we are here to care for them if that day comes.
If you'd like to be in it to win it, you can become a member and play weekly via Direct Debit or cheque.
Or get in touch to request a leaflet, or call us on 01934 423923
This week's lucky winners!
27th March 2020.
10380 – Allen
11787 – Phillips
16839 – Hopkinson-spark
201587 – Metherell
223621 – Brooks
337997 – Williams
535050 – Harrow
602644 – Bowden
655669 – Parker
740907 – Ray
Weston Hospicecare Lottery
PO Box 653
Lancaster
LA2 0XB
What previous winners have said...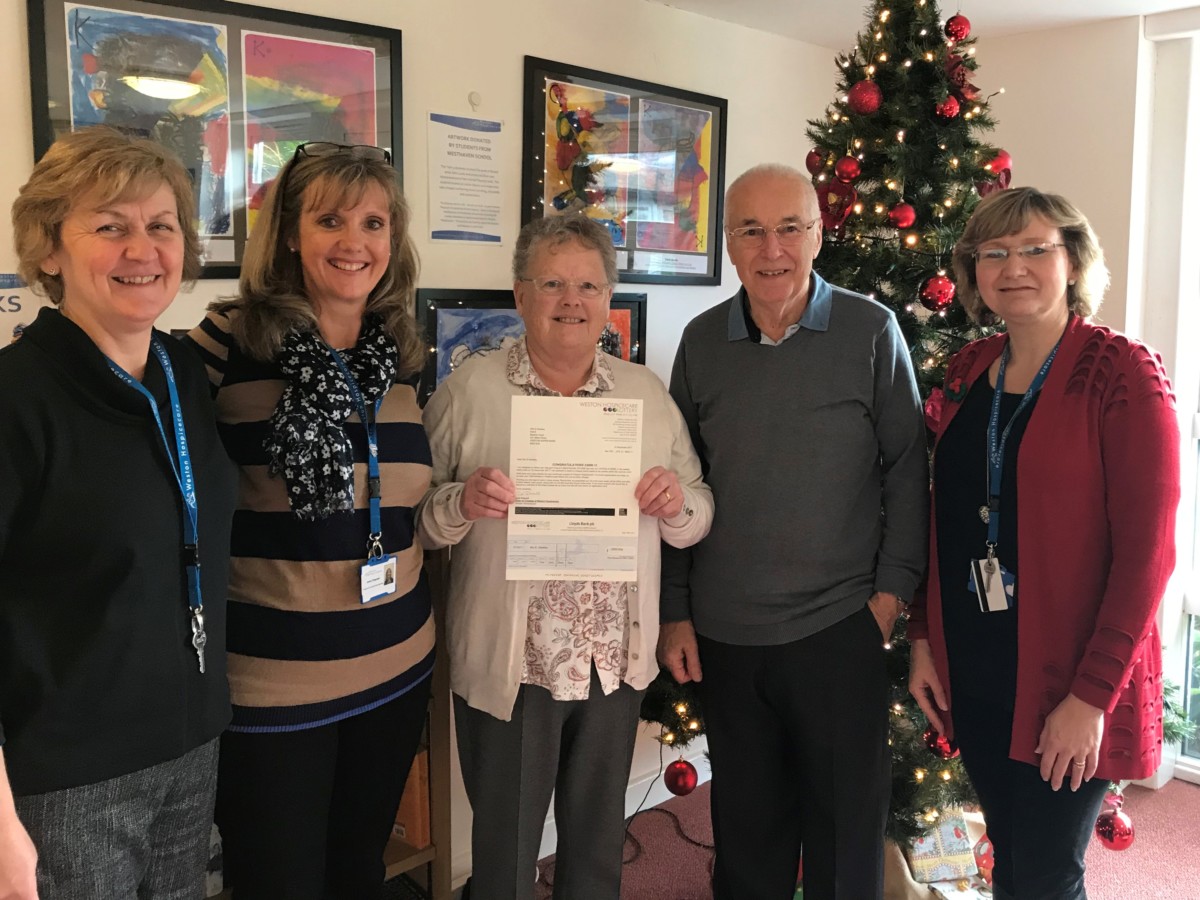 Mrs Hawkes, from Milton, won £2,000 and a hamper in the super draw just before Christmas in 2017.
She said: "Everybody should do it! I've been playing the Weston Hospicecare Lottery regularly for five years or more. I bought an extra ticket for the Christmas super draw, and I'm very pleased that I did!"
You can read more stories from previous super draw winners, here.
Licenced and regulated by North Somerset Council. www.n-somerset.gov.uk. Must be 16 or over to play. Underage gambling is an offence. £1 per entry. Promoter: Weston Hospicecare Ltd, Jackson-Barstow House, 28 Thornbury Road, Uphill, Weston-super-Mare, Somerset, BS23 4YQ. Responsible Person: Paul Winspear. Registered Charity No. 900328. All proceeds to Weston Hospicecare. Last year 21% of the proceeds from all of our Weekly Lottery and seasonal superdraws was used to fund the work of Weston Hospicecare. This translated to over £40,000. Full terms & conditions can be obtained from here or from the Lottery Office, at the Hospice address above.

If you feel you have a problem with gambling, visit www.begambleaware.org or call the National Gambling Helpline on 0808 8020 133.